▶
| | |
| --- | --- |
| | FREE Internet Provider Offers |
ConnectHomeUSA
ConnectHomeUSA is working to close the digital divide in HUD-assisted housing
EveryoneOn
In response to the coronavirus pandemic and its impact on society, multiple Internet Service Providers (ISPs) have made updates to their low-cost internet service programs to ensure individuals and families stay connected to the internet during this challenging time.
Programs for Low-Income
Here are both government subsidies and low-income internet programs from internet service providers (ISPs) that can help with your internet bill. These inexpensive internet plans, income-based programs, and low-income family plans help reduce the cost of staying connected.
LifeLine
Lifeline is the FCC's program to help make communications services more affordable for low-income consumers. Lifeline provides subscribers a discount on monthly telephone service, broadband Internet access service, or voice-broadband bundled service purchased from participating providers.
▶
Zoom: www.zoom.com FREE Videoconferencing
Students or teachers who fill out an online form using their school email addresses and are then verified by Zoom will have any accounts associated with that school's domain also gain unlimited temporary meeting minutes, according to a site set up for the process overnight.
WhatsApp: WhatsApp Messenger or simply WhatsApp is a freeware, cross-platform messaging and Voice over IP service owned by Facebook, Inc. It allows users to send text messages and voice messages, make voice and video calls, and share images, documents, user locations, and other media.
Webinars and Recordings

▶
| | |
| --- | --- |
| | Take Some Time for YOU |
Fun and productive things to do during Quarantine
[link]
20 Tips for Working from Home
[link]
Simple Ideas to Reduce Anxiety During the Pandemic
[link] Video clip is only 7minutes
Quick breathing exercise for kids
[link] less than 5minutes
Meditation Yoga – Pandemic Related
[link] 15 minutes
[link] 12 minutes
Dealing with the Pandemic - Positive Mind vs. Quiet Mind – Deepak Chopra
[link] – 23 minutes
15 Minute Progressive Muscle relaxation
[link]
12 At-Home Workouts to Do With Your Kids
[link]
Ten strategies for educators' wellbeing - Sea Change Mentoring
▶
| | |
| --- | --- |
| | DL Curriculum Providers - Current Offers for the Fall, 2020 |
DL Curriculum Volunteer Help Desk for Teachers
Burlington English
Webinars from State Directors
Upcoming Vendor webinar:
Edmentum: Courseware
Future webinars to include:
Overview of Northstar December 2, 2020. Register in the PD Portal.
CELL ED
Join Cell-Ed's 1 Million Learner Challenge cell-ed.com/million. Press release to provide free direct programming to learners launched in May.
Learning Upgrade
Sign up for pilots here. For training and information on Learning Upgrade, you can contact Ann Beeson Ann@adultedspecialists.com] from New Readers Press
Voxy
Voxy is offering a special discount (over 25% off) for adult education programs in Texas. Academic year Digital Self Study (9-month licenses) will be priced at $85/seat (40 seat minimum) and those seats are transferable across semesters or if a student exits the program early. All configuration, training, partner support, assessment and reporting platform licenses are included. This gives your students web & mobile access to 25k+ lessons and all of Voxy's career pathway courses in healthcare, manufacturing, warehouse, technology and hospitality, among others. Learn more and request a demo here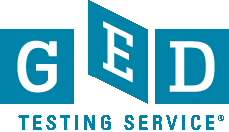 We understand that test centers, educators and GED students may be concerned about the pandemic and how it may impact GED testing. We are monitoring the situation carefully and are following guidance provided by governing bodies, Pearson and Pearson VUE. At this time, GED test centers across most of the country are operating normally and are using standard precautions.

Test centers that deliver the GED are controlled locally and are advised to make any closure decisions based upon information provided by local and state authorities and government agencies. Test centers that decide to close for any period of time should notify Pearson VUE immediately, so that they can cancel tests appointments and notify students of their test cancellations as quickly as possible. Test centers should call 1-866-389-3665, option #2 to report a closure.

Students who are impacted due to test center closures will receive notification that their test has been cancelled and their testing fees will be refunded. Students can reschedule their test on GED.com for when the testing site has reopened, or at another open test center.

To maintain a safe testing environment at GED test centers, we are asking test administrators and test-takers to follow the guidance below:
Wash your hands thoroughly with soap and water for at least 20 seconds prior to arriving at the test center, and after testing
Cover your cough and sneeze with your arm or elbow, not your hands
Utilize hand sanitizer when available
Avoid touching your face
Stay at home from work or reschedule your test if you are feeling unwell or have symptoms such as a fever or respiratory difficulties
We are committed to the safety or GED test-takers and test center workers. We will continue to monitor the situation and provide additional information as needed.
---
In light of the pandemic, ETS wants adult educators to be aware that we are committed to the health and safety of the entire HiSET® community.
In the event that a HiSET test center is closed due to health concerns, we will work to make the process as seamless as possible for test takers to register for a later date at no additional charge. Ongoing updates regarding important information about future testing and test-taker support can be found on the Pandemic HiSET Test Updates page. For additional support, please contact our Customer Service team by live chat or phone at 1-855-MyHiSET.
Seat Availability
Test centers remain open in many areas. Students can schedule appointments for available dates on the Scheduling Your HiSET Exam page.
Free Test Prep
We encourage students to take advantage of free HiSET test preparation resources:
Stay Connected
The best resources to stay up to date on HiSET news include:
Your Well-being Remains Our Top Priority
Tips to keep you and others healthy:
Wash your hands frequently.
Maintain social distancing.
Practice respiratory hygiene.
Feeling unwell? Seek medical care early.
Get advice from a health care provider.
Stay informed: World Health Organization.